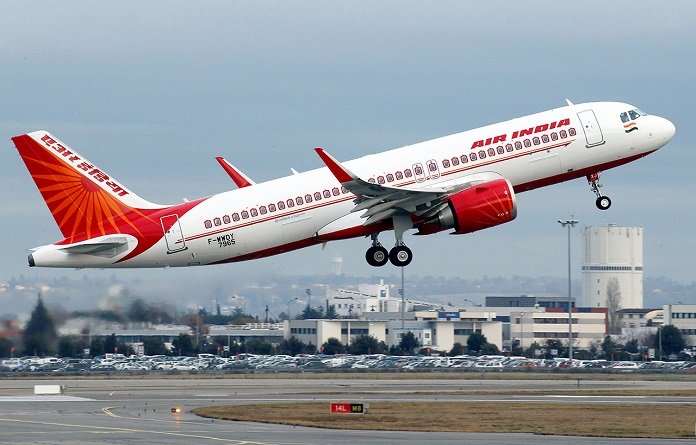 Along with Air India, Tatas will acquire low-cost carrier Air India Express and Air India's 50% stake in equal joint venture AISATS.
The Tata Group's acquisition of Air India has been approved by the Competition Commission of India (CCI).
Following the divestment of Air India Limited (Air India), the Tata Group has won a bid to acquire the entire company, including the wholly-owned subsidiary Air India Express Limited (AIXL) and a 50% stake in Air India SATS. The total number of permanent and contractual Air India & AIXL employees is 13,500.
The Tata Group's holding company, Tata Sons, through its wholly-owned subsidiary Talace Pvt Ltd, submitted a winning bid of Rs 18,000 Crore.
(The government on October 8 had announced that Tatas have won the bid to acquire debt-laden national carrier Air India for ₹18,000 crore. The amount includes payment of ₹2,700 crore in cash and take over ₹15,300 crore of the carrier's debt.)
Air India is a full-service airline operating in domestic and international markets. Air India Express is a low-cost carrier airline that focusses on short-haul international operations especially in the Middle East market. Air India SATS offers ground handling services.
Air India Cargo ended freighter aircraft operations in 2012, however, the company continues to manage the belly cargo hold capacity of Air India's passenger fleet.
Air India has a fleet of 117 widebody and narrowbody aircraft and AIXL has a fleet of 24 narrowbody aircraft. A significant number of these aircraft are owned by Air India.
More than 70 international and 50 domestic destinations are served.
More than two thirds of Air India's consolidated revenues come from the international market.
The union government has earlier said it is making "all efforts" to complete the disinvestment process to hand over all operations of Air India to Tata Sons by the end of December.
Besides, non-core assets of Air India, including land and building, valued at ₹14,718 crore, are also being transferred to AIAHL. Further, liabilities of ₹15,834 crore towards dues to operational creditors, like those for fuel purchases, as of August 31 would be transferred to AIAHL.
In 2019, the Centre had set up a special purpose vehicle — Air India Assets Holding Ltd (AIAHL) — for holding debt and non-core assets of the Air India group.
Following the completion of the announcement of the winning bidder, the government had on 11 October issued a letter of intent (LoI) to the Tata group.