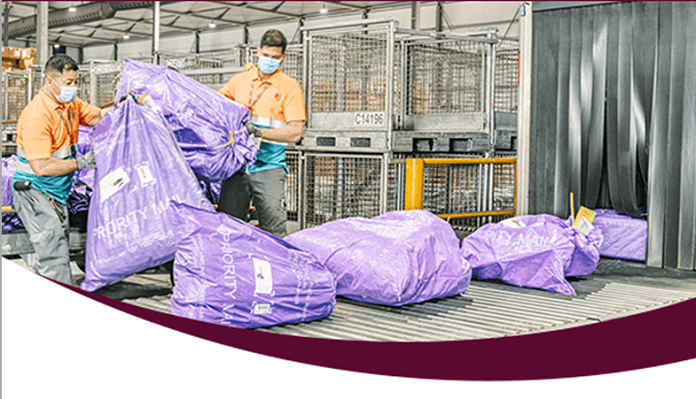 Qatar Airways Cargo Mail offers customised airmail solutions to postal operators around the world, be they local, regional, or international postal consolidators.
Over 70% of Qatar Airways Cargo's network is equipped with the latest android technology supporting a 100% paperless airmail acceptance and handling process.
Safety and security are top priorities, as reflected in our secure handling operations throughout the mail transportation chain.
We are also planning to invest in a fully automated airmail facility at our Doha hub.
Qatar Airways Cargo has strategic investments in scanning technology that serves the airmail and e-Commerce industry with better data management and real-time track and traceability.
The mission to digitalize and automate the airmail process is embedded in Qatar Airways Cargo's product DNA.
Electronic data interchanges at every journey milestone (acceptance, transfer, and delivery) enable the automation of the shipment booking process and result in on-time billing practices.
Qatar Airways Cargo airmail operations are fully compliant with IATA & Universal Postal Unions regulations, ensuring the highest standards of service on demand.
Customers are allocated dedicated business development specialists to ensure that their business objectives are in experienced and knowledgeable hands.