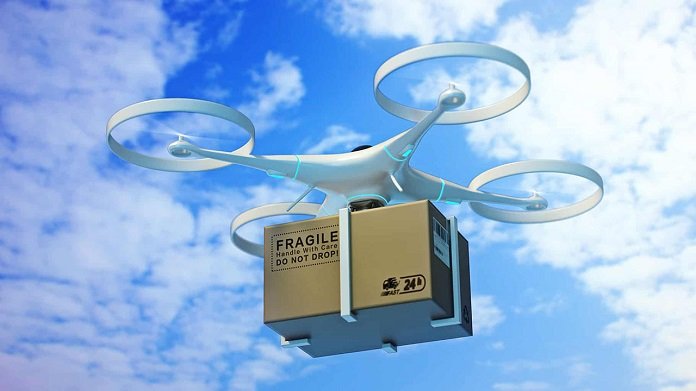 The pharma industry today is struggling with last-mile transportation to patients and healthcare facilities in remote areas. A project group between Pharma.Aero and Humanitarian Logistics Association (HLA) was formed earlier this year with the objective to develop a strategic implementation roadmap that enables effective transportation of pharma and humanitarian medical goods to remote areas using UAV and drone technology.
An exclusive webinar was organized for the members of both organizations on June 15, 2021, followed by a survey.
The results of the survey and insights gathered amongst the presenters, the attendees, and the project group was outlined in a White Paper, marking the completion of the project's first phase.
The White Paper examined the competitive positioning of UAV against other transportation modes, the regulatory framework for drone operations, and applications of UAV in the Pharma and Humanitarian Air Cargo sector.
The survey findings indicated that UAV would become a preferred and efficient transportation solution, as compared to traditional modes for last-mile delivery, into remote and hard-to-access areas with a certain concentration of health facilities (hospitals, health centers, clinics, etc.).
In order for UAV to be considered as an integral part of air cargo, there are still areas to be addressed by the industry and regulatory bodies.
Countries across the globe need to align on standards, regulations, and guidelines to ensure the safety of UAV for final mile deliveries.
The second phase of the project will involve a UAV flight in Germany capturing different steps of the supply chain journey.
The demonstration flight will be filmed and showcased in an interactive and immersive 360° learning video giving our members and other interested parties the opportunity to explore the features and capabilities of drones and UAVs.
Trevor Caswell, Manager (Demand & Product Development), Edmonton International Airport and Vice Chairman, Pharma.Aero said: "With the advancements in drone technology coming so far in the recent years, the future of UAV is here.
"Drones being used for last-mile delivery is here to stay, and projects like this will provide insights to our members and industry on how drone technology could become more integrated into the pharmaceutical supply chains, delivering life-saving products directly to the end-user. "It is very exciting for Pharma.Aero to be working with our partners on such a groundbreaking project, where we can incorporate both humanitarian logistical needs and advanced technology to ensure low-cost, reliable, and just-in-time delivery of essential goods to where they are needed."

George Fenton, Chief Executive, Humanitarian Logistics Association said: "UAVs play a vital role in disaster preparedness and response, from surveying potential transport bottlenecks, to helping to quickly assess damage after an event. "While drones are being used successfully for last-mile delivery of small medical packages in countries like Rwanda and Ghana, larger capacity drones are needed to better support humanitarian operations in remote locations. "More support is needed to help develop the national regulatory frameworks required to ensure effective use of UAVs. "The HLA is keen to help generate and share knowledge in the endeavor and is pleased to be collaborating with Pharma.Aero on this project."